How To Get A Big Slice Of The E-commerce Educational Market?
E-Commerce Courses provided by modern IAS Academy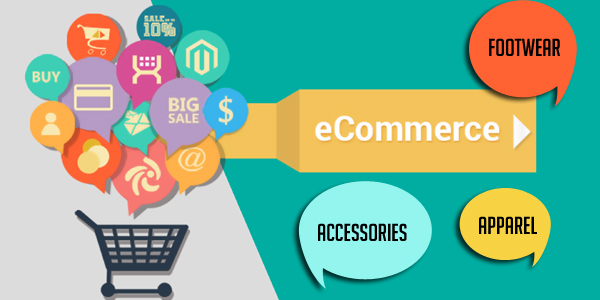 E-commerce has taken a prominent place in our lives. Right from booking train tickets to ordering food, we rely on an e-commerce website. But campus e-commerce is yet to see a boost as higher education is, however, to speed up the adoption of e-commerce. Today online learning is growing in popularity, and some online courses are ruling the roost. People are willing to spend money to acquire knowledge and are keen to earn digital certifications, develop skills and be taught by celebrities. Modern Academy is embracing campus commerce by investing in e-commerce courses which are welcomed with open arms by students.  https://educationpostonline.in/2016/10/17/ecommerce-in-education/ says students now have access to the best of tutors and course material irrespective of their location.
Smart E-Commerce Lessons that Boost your Local Business
Listed below are the e-commerce lessons crucial for institutions that provide higher education. It helps to create a global appeal.
1. Finalising a strategy: Creating the market to enable sales in the online channel. The first plan of action should be to write a digital e-commerce strategy and start building teams to explore the opportunities and take advantage of the technologies needed to make the initiative a grand success. By just adding a new course online, you cannot make money. You need to select the right strategy that can help you make money; you can get inspiration from other courseware sites.
2. Building a brand online: Modern day institutions are turning into retailers. They are aware of digital marketing concepts like Google Ads, pay per click (PPC), search engine optimization and other strategies. E-commerce has widened the market geographically making higher education more focused. Student testimonials and reviews force institutions to adopt best practices to build a brand online. For this, they need to improve their internet marketing expertise.
3. Interactive user experience: The user should be able to use the website seamlessly. For the success of the e-
commerce initiative, the user experience has to be rich. To sell the online course, the application has to be concise, efficient and straightforward else they may end up losing the students at the checkout counter. The timely recommendation at the POS is a key to providing an interactive user experience. Vital course information has to be shared with potential students making the conversation two way as possible with assistance at the checkout point. During the purchase mode, students have to be kept engaged.
4. Globalisation: Today learning has no geographical restrictions. With e-learning, students from any part of the globe can engage in a course. E-learning courses can be delivered anywhere unlike products like shoes or bags. Over the years it has turned into a multi-billion industry offering a projected growth of 7.8% annually and is expected to touch $325 at the end of 2025.
Strategies that influence E-Commerce Trends
Pros of E-learning:
1. Be it a Part time student or a full time working person, web-based learning are an advantage for them. It has independent as well as active learning in combination.
2. Presently, we all walk talk and sleep with internet 24×7. This benefits to get ourselves trained anytime and anywhere.The convenient plus flexible times ensures less dependency on anyone or anything.
3. We dont need to adhere to the timings and rules. We can utilise our free time daily or also on weekends when we are learning through web based sessions.
4. For any doubts, we have expert cell and sessions available online. We can clarify our doubts by raising the questions in such forums and online cells.
5. Most of the web based learning are audio-video lessons and hence can be paused and seen whenever needed. We can rewind and see the parts that we have not understood clearly.
However a few experts differ in their view. Mr.Desikan who is a part of a traditional IAS training Institute based out of Chennai, India points out the following issues with the Online training method.
1. Online learning or training lacks self discipline.
2. Face to face interaction with trainer is not available.
3. For learning simple lessons, online learning may be an option but for complex lessons that requires practical approach can not be handled online.
4. Online training lacks inputs from the trainer. The trainer might have some experiences while he was learning a particular lesson those inputs he will not be able to share online.
5. Online learning is a slow evolution. With business models changing on day to day basis this type of learning might become obselete.
Institutions have to get things right on the e-commerce side to manage the heavy competition. Startups and emerging power can push you off balance. It is important to play your cards directly to cut a larger slice of the higher education sector. Learn how to make the most of your e-commerce strategies.
View our Google Posts to get more up to date information
Chinmaya IAS Academy Driving Directions

Read reviews on Chinmaya IAS Academy here