Must-Have Tools For Ecommerce Communication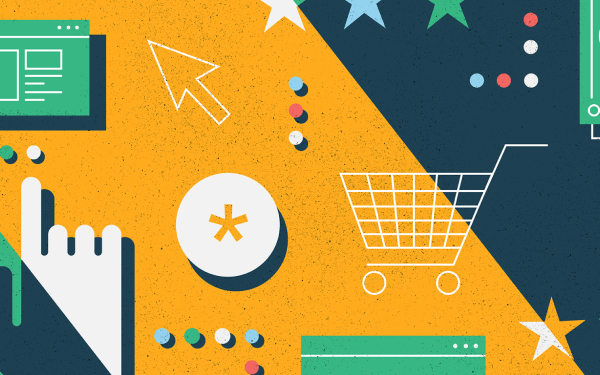 What Is Effective Communication In Commerce?
Ecommerce communication is all about allowing customers to contact you, whether to give you feedback, ask a question, or voice a concern. Effective communication makes your customers feel heard, understood, and valued. According to HelpScout, 66% of buyers feel that the merchant values their time.
Importance of good communication in e-commerce
In a world that is becoming increasingly technological, customers want to feel like they are an important part of your business. However, in reality, things seem quite the opposite. According to a recent customer satisfaction survey, customers are becoming increasingly dissatisfied with their inability to obtain simple answers to their questions. Customers abandon their shopping carts because of irrelevant and complicated content. Such inadequacy in communication will hurt your customer acquisition and your sales.
To go the extra mile for your customers, you must develop a robust communications toolkit for your eCommerce store. With social messaging tools, chatbots, and IVR solutions , you can recreate the ideal in-store 'shopping assistant' experience that encourages your customers to return to you next time. You can check out more about Cloud IVR solutions for your commerce business right here.
Having a positive customer experience is exactly what drives sales and customer loyalty for your brand. Nowadays, when almost anything can be purchased at the click of a button, consumers are increasingly driven by high-quality experiences.
How To Create An Effective Communication Strategy
Take your technical skills and budget into consideration when choosing e-commerce too. You should also consider other factors like SEO, mobile friendliness, onsite search, and scalability. When you identify your limitations and needs, it's easier to choose tools that can help you grow your business and attract users to your site. The eCommerce communication process is broken down into two categories:
1. Pre-sales communication
It is possible to communicate better with your customers by using the various communication channels available to your store and customers. It is critical to effectively communicate your brand story, product information, and unique selling proposition while answering customer questions. Customer communication must be positive, helpful, persuasive, and patient to be effective.
2. Post-sales communication
After a customer has made a monetary contribution to your account, you must follow up. After the sale, the customer is only concerned with the level of service.
To win over your customers, remember to address them by their given name whenever possible and consider their time. If a customer has a problem, go above and beyond to put things right.

Tools & Channels Of Ecommerce Communication
1. Chatbots
Chatbots are the number one choice for businesses and their customers. Product availability, delivery status, and the most recent discounts are all checked by Tido, a live chatbot.
2. Social media platforms
Social media platforms are number two when it comes to existing customers. Social media is the most effective channel for engaging with customers, as it allows for two-way conversations. It is a public forum, and customers can see positive and negative comments. More brands are providing their customers with the option to communicate with them via Facebook Messenger, Twitter Direct Messages, Instagram messages, or even WhatsApp.
3. Email
Emails are a customer favourite despite bounce rates, open rates, and click-through rates. Email marketing is the best way to generate revenue. Experts say that Email campaigns have a conversion rate of 7 per cent, whereas tweets have a CTR of 0.5 per cent. Email marketing is also the best way to convert prospects into paying customers. It is 14 times more likely to result in a visitor clicking through to your website than a tweet.
4. Constant Contact
Customer service is a vital part of any business. Constant Contact can help you offer this service to your customers. Customers of Constant Contact have access to real-time reporting that shows campaign metrics such as open rates, clicks, bounces, forwards, social shares, and more. Constant Contact's integration with Shopify makes it easy to sync customer data with your Shopify eCommerce system. Constant Contact's Facebook lead ads tool allows you to market to target customers via email.
5. Google Ads
Google Ads can help you increase customer loyalty to your website. Google Ads can help you drive more loyal customers to your website. Your customers are likely to conduct online research before making a purchase, so maintain a positive relationship with Google to increase your revenue.
6. Texts
Texting customers or vendors can help you stay in the black. EZ Texting can help you keep your customers or supporters engaged by sending bulk text messages to their cell phones. SMS communications help businesses build stronger relationships with customers and ensure that their messages are received and read. Because texting has a higher open rate than email, your message is less likely to get lost in the shuffle.
Final thoughts
Voice is the most powerful relationship-building tool available to humans today and is the most natural way to communicate with customers. E-commerce businesses should make an effort to communicate with their customers in the way they prefer. It would help if you created an eCommerce blog to increase customer acquisition. Make sure your website content is relevant and helpful. By optimizing your online presence, you can increase the likelihood of new customers finding your company.