E-Commerce Software And Its Benefits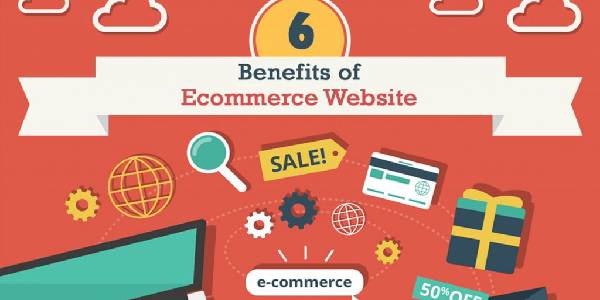 If you want to run an online store, then you should buy e-commerce software. This is nothing but a tool that allows you or any online store owner to manage the online store. This software can handle various tasks such as inventory management, add or delete products, fulfill orders, compute tax, etc. In simple words, this software or tool offers various facilities to let you easily manage your online store.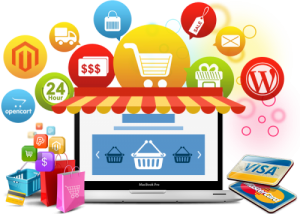 A typical online store contains various processes and components, which are too difficult to handle for a non-tech person. But the e-commerce software has an easy-to-use interface, which lets, even a non-tech person to operate the online store. Additionally, this software also makes it easy to integrate the online store with other services and platforms such as CMS, CRM, ERP, email marketing tool, payment gateways, accounting software, social media networks, fulfillment services, etc.
The e-commerce industry is expanding and it is expected to reach new heights in the coming year. This is because more people are showing interest in doing shopping online than the brick-and-mortar stores. Now let us look into some of the types of e-commerce software.
Based on the deployment, the e-commerce software can be classified into two types. Viz. On-Premise and Software-as a service.
On-premise e-commerce software is installed in the computer or local server, which located in your site. And it is also managed by the on-site team members.
Software as a Service or SaaS is software, which is offers in the form of hosted solution or subscription. You do not
have to install the software in your premises. But use the software through the Internet. The software provider will
take care of the hosting, upgrades and possible errors, and you can avoid the cost and challenges in installing and managing the software in your own premises.
Now let us look into some of the tasks performed by the e-commerce software.
Manage customer orders
The e-commerce software tracks the order status, manage orders and implement any quick changes if required. The software ensures the sales process takes place smoothly and also records the customer details and activities.
Manage Inventory
The e-commerce software can organize your catalog and inform you which products or stocks are low, which one is selling. With inventory management feature, the online business owners do not need to spend much time tracking the inventory.
Simplifies Marketing
The modern e-commerce software has integrated and SEO tools, which helps your online store to rank well in the search engine results, thus leading to more visitors and customers.
Eases Customer Experience
The e-commerce software helps the customers to navigate through pages and order the items from website easily.
Advantages of E-Commerce Software
With e-commerce software, you can have a jump start for your new online business. This is because the software offers pre-built templates and drag-and-drop functions, which lets you create an e-commerce software with no fuss.
By using e-commerce software, you can keep your online store open for 24/7. It means you do not need to monitor continuously, still, you can allow customers to make orders in your website.