Marketing Strategies For Your Dental Practice Using Ecommerce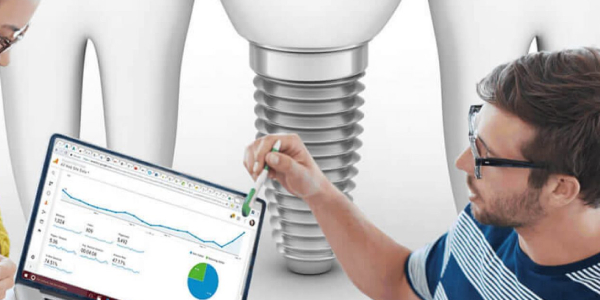 Dental Practice: Entering The World Of E-Commerce
eCommerce progress accelerated during the pandemic, with sales expected to reach $794 billion very soon. Online shopping has transformed the way people do business. The Internet is the glue that holds this structure of businesses together. In recent years, different industries have entered the world of e-commerce, making it easier to find what you're looking for.
eCommerce, however, is a demanding business. It is easier to gain or lose customers with eCommerce than any other type of business. As dentistry makes its way into eCommerce, dentists hope to create a brand name for themselves in this field.
A leading dentist in Medavakkam shares their insights on how eCommerce is getting integrated into dentistry and bringing in prospective clients. Read more here.
How Are Dental Businesses Driving Ecommerce Sales?
Dental eCommerce has a bright future ahead of it, as the industry overlaps the expectations of both consumers and business buyers. While sites like rdental.com provide practice-management tools, email, news, clinical expertise, continuing education, and general product information, e-commerce sites provide goods and services to end-users. An eCommerce website allows the buyers to determine the value of a product in various ways, including price, quality, and service quality. In short, eCommerce is a great tool to market your dental practice.
Despite the difficulty of ordering dental supplies and the lengthy delivery times, dental practitioners frequently purchase excessive amounts of supplies. One of the main benefits of eCommerce is that it streamlines supply chains. This helps dentists save enormous money when purchasing dental products from e-commerce websites. If you've ever ordered products on Amazon.com, you're probably aware of the advantages of ordering things online.
According to the best dentist in Medavakkam, eCommerce isn't the only way to market your dental practice. Other methods can increase your patient base as well.
Dental Marketing Ideas: How To Attract New Patients To Your Practice?
Referral Programs
A dental practice must provide a competitive product at a competitive price, convenient quality services, and a solid dental marketing strategy to attract new dental patients. Similarly, existing patients need to be told about your products and services for a dental practice to remain profitable.
By implementing a referral bonus programme, you can motivate your patients to recommend your business to others. Original referrers receive discounts or dental products with these programs.
Identifying the audience
Dentistry Marketing Idea Identify your target audience (likely women) and offer incentives to employees who assist you in improving and expanding your practice. Dental practice marketing ideas for women are important to create marketing materials for your practice.
Web presence and branding
To develop an effective dental marketing strategy, you should examine your practice's branding, including its logo. With over 50% of dental patients relying on online resources for dental consultations, having a stellar web presence goes without saying. Encourage your patients to give positive reviews online and make sure that your website contents are updated regularly.
Staying ahead of your competitors
Keep your market and your competition in mind when it comes to dental marketing.
According to Entrepreneur.com, a dental practice should hire attentive staff to gain an advantage over its competitors. An analysis of over 120,000 telephone calls from dental patients showed a decline in new patients resulting from inefficient telephone handling.
The person answering the phone at your clinic represents your dental practice to a prospective patient. You should train your staff to handle calls efficiently if you don't lose any potential clients.
Every practice loses between 15 and 20% of their patient base on an annual basis. You can consider direct mail as an effective way to generate calls.
Reaching the community
Residents and consumers who live close to your business constitute your primary target audience. Hence, your dental business must have a positive reputation in the community. A Facebook page for your dental practice is an excellent way to demonstrate your practice's culture and attract prospective employees.
Team training
Team training is the most important dental marketing concept of all. Your team should believe in your dental practice and have faith in your services.