How RPO can help E-commerce Companies to do Bulk Hiring?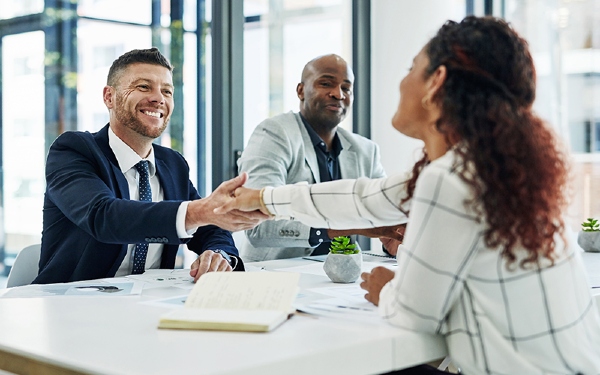 The demands of e-commerce companies continue to increase, but the talent pool continues to shrink. In order for these businesses to stay competitive and provide their customers with a seamless experience, they need able bodies in key positions such as customer service representatives or fulfilment staff members. Here's how RPO can help them hire top performers at scale while keeping costs low!
RPO is an attractive option for many business owners because it offers cost savings on salary overhead expenses like payroll taxes and benefits packages including health insurance premiums which are among the most costly components that drive up total compensation expense by more than 50%. It also allows hiring managers to focus exclusively on finding people who meet company needs rather than worrying about other HR tasks since recruiting often takes up 40%
Adapt Quickly to Circumstances:
A Rapid response to any emergency situation is critical for RPO retail solutions. When an economic or pandemic disruption occurs, an RPO is required to rapidly expand the hiring function. For example, the company needs to fill 75,000 positions at various fulfilment centers during this current pandemic. An RPO provider can supplement ongoing initiatives with aligned resources.
Bulk hiring through recruitment process outsourcing helps companies get ahead when faced with challenges like these because their employees will come prepared and ready for anything thrown at them.
Effective Collaboration with Talent Acquisition Team:
This appears to be quite impressive. The RPO partner collaborates with talent acquisition leadership to chart the company's course. to ascertain its significance The RPO assembles the resources necessary to complete the task after speaking with leadership and performing acrobatic manoeuvre.
Each location will receive RPO training. The recruiters will then concentrate on candidates and identify candidates to locate and work with. A critical takeaway is that an RPO has an effect on your workforce while maintaining the smooth operation of your regular operations.
An Unreluctant Communication:
A Positive Candidate Experience is Ensured by Adjusting Communication.
In order to quickly fill a large volume of positions, an RPO partner's communication mode may be adjusted to ensure that candidates have positive experiences during the recruiting process.
RPOs utilize additional communication channels to facilitate communication. Throughout this outbreak, an RPO will provide multiple points of contact for candidates. The RPO recruiter will ensure that the candidate's safety on the job is guaranteed. The RPO may inform the candidate that your company conducts coronavirus testing and requires employees to keep their hands clean at all times to avoid infection.
Ethical Practises through Advanced Techniques:
The candidate experience provided by RPOs has been shown as being significant for recruitment and retention purposes even in these trying times where there are more job seekers than jobs available with many companies cutting back on their hiring plans or going completely out of business due to ongoing financial difficulties currently plaguing businesses all around the globe.
Even though this might seem like a good option when looking at it from one perspective; however, most successful organizations typically find themselves having success through ethical practices- fair treatment within every facet including salary negotiation
Additionally, the recruiter will elicit information regarding the candidate's recent travels. By asking this question, you can determine whether the candidate is a good fit for your e-commerce business.
RPOs can rapidly qualify candidates by utilizing new video interviewing techniques. A video interview may be novel in the world of e-commerce. Additionally, RPO providers have mastered the novel interview technique. Additionally, your talent acquisition team can benefit from the efficient workflow associated with video interviews.
Why RPO?
Immediately address immediate needs while progressing toward long-term goals
The RPO recruiter functions in much the same way as an extension of your existing talent acquisition team. Additionally to your team, they can expedite the hiring process by connecting to your existing system.
At the moment, the number of interactions is increasing throughout the week. Pandemics, too, evolve rapidly on a daily basis. This rate of change implies an increase in the number of workers required. Every other day, your RPO partner verifies coverage in the locations you've defined.
According to Ms. Mariana Joseph of Techfetch RPO, one of the best RPO firms (https://rpo.techfetch.com/) "Through an RPO partnership, e-commerce retailers may gain the ability to quickly fill thousands of open positions".
To summarize, the RPO can assist your business in meeting short-term objectives while also improving your long-term hiring system. RPOs are distinguished by their recruitment-specific flexibility. During this crisis, e-commerce businesses will require a partner who can perform dual functions. RPOs are highly skilled at assisting in the development of a customized solution. Read More